Sandy Key Condos in Perdido Key, Florida
About Sandy Key Perdido Key: A Private Beachfront Community
Perdido Key is home to some of the most luxurious gated communities, and Sandy Key is certainly one of them. The condominiums here line the perfect beaches and give you premier access to crystal white sand and warm, blue waters from the Gulf of Mexico. Sandy Key is also home to over 800 feet of private beach – used only by those who have booked their Sandy Key condos.

Planning a vacation to Perdido Key? Make it beachfront, make it plush. Aside from direct beachfront access and amazing oceanfront views from every condo unit, the Sandy Key condo resort offers guests, pools, lounging areas, tennis, workout facilities, and close proximity to all of Perdido Key's biggest attractions.
If you are ready to visit Sandy Key and enjoy everything this exclusive complex has to offer, now is the time to look for those Perdido Key condo rentals available for your ideal vacation dates.
Exclusive Perdido Key condo rentals await you. Browse our deals now!
Sandy Key Amenities & Benefits:
Book Your Sandy Key Condo Rental Today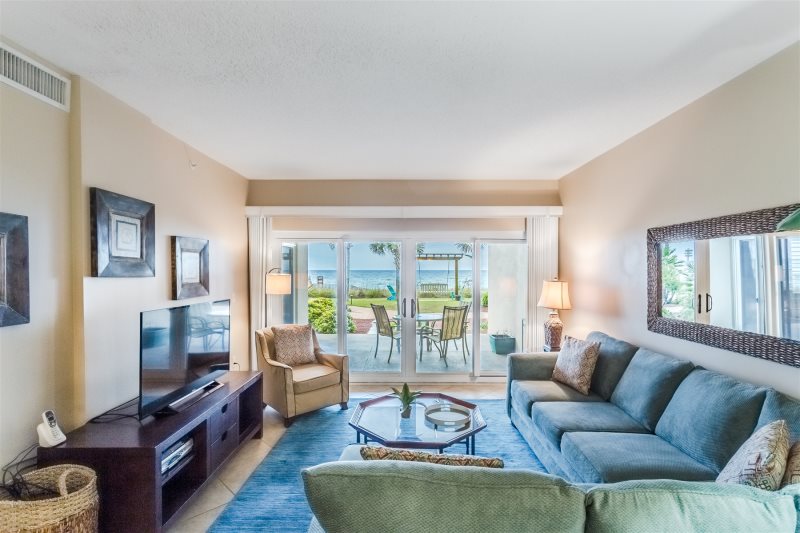 Whether you plan to come over this summer, escape winter with some beach-like weather, or travel for a romantic getaway, Sandy Key in Perdido Key, Florida is the perfect location. Every condo includes a large balcony with a view of the ocean, and each is uniquely decorated to suit a variety of tastes.