Beach Colony Resort in Perdido Key, FL
About Beach Colony Resort: An Exclusive Resort Experience
If you are looking for a unique Florida vacation experience, consider booking a Perdido Key condo or vacation rental instead of finding a hotel in the area and why not at Beach Colony Resort!
Beach Colony Resort is an exclusive gated community in Perdido Key, Florida. It boasts 11 acres of perfectly palm-lined driveways and streets, gorgeous properties, and it includes all the amenities you expect from a luxury resort. Enjoy the comfort and privacy you deserve during your upcoming Florida beach vacation.
There are three buildings with 2 elevators per building and 4 units per floor with a semi-private entrance. Each condominium unit has a 300 SF circular beachfront balcony with endless beach views along with granite countertops in the kitchen and baths are standard. Beach Colony Resort is located on the east end of Perdido Key and is a short walk to the pristine National Seashore. It is also convenient to grocery, restaurants, shopping, and attractions.
Browse and book a Beach Colony vacation rental and enjoy all the amenities of a luxury resort in the comfort of your home away from home. Exclusive Perdido Key condo rentals await you. Browse our deals now!
Beach Colony Resort Amenities & Benefits:
Reserve Your Vacation Condo at Beach Colony Resort Perdido Key Today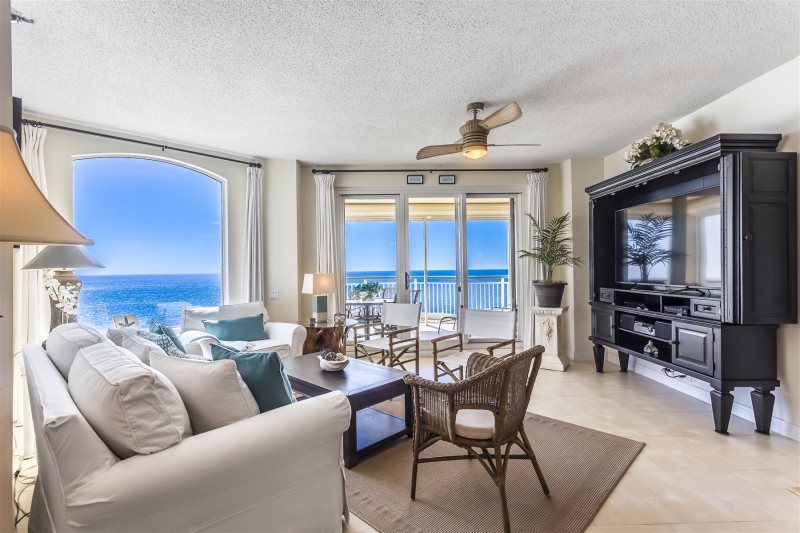 For your next getaway, escape the ordinary and try something extraordinary! Find your vacation rental at the Beach Colony Resort, including spacious condos for the entire family, villas, and rooms with an ocean view.
Search Beach Colony Resort rentals, book easily online, and get ready for your beach vacation in paradise by exploring our Perdido Key area guide!